365 Radio Network
Spotlighting Independent Music Worldwide!!
Welcome
The 365 Radio Network is a network of 11 internet radio stations. It consists of Rock 365 Radio, Indie 365 Radio, Metal 365 Radio, Xtreme 365 Radio, Elite 365 Radio, Ultimate 365 Radio, WNDY Radio, Full Impact Radio, Highway Rock Radio, Wild Horses Radio & Generation Mix Radio. The 365 Radio Network is not your average internet radio stations… We strive to create a network that is as unique as the artists we air and the listeners who tune in… Created by J.L. Hensley & co owned by Sully McFly with the ideal to bring music to the world while at the same time getting up and coming indie artists a chance to be heard… So when you join the 365 Radio Network… you are not only joining a powerful network that strives to bring Indie artists to the forefront but you are also joining a family…where it is our passion to bring others dreams to life… Check out our other network Websites:
Check our some testimonials by clicking here.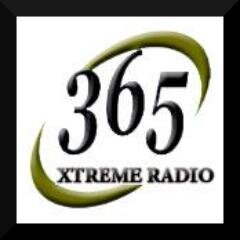 Check out our show schedule by clicking here.
Submit your music for airplay by clicking here.
All stations on 365 Radio Network plays royalties to U.S. ASCAP, BMI, SESAC, SoundExchange, & SOCAN (Canada). The seal you see above will be on all sites for you to click to verify and will be located right under the player.